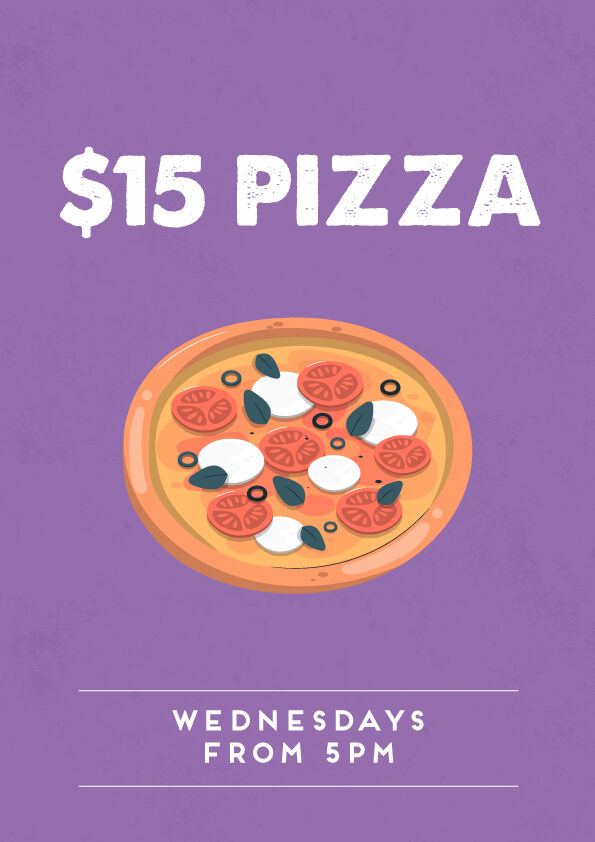 $15 Pizza
Every Wednesday
Celebrate reaching the hump of the week by tucking into one of our delicious homemade pizzas for just $15.
Choose from any of the pizza options on our menu and join us from 5pm, every Wednesday.
We also host Trivia Night on Wednesdays…
Why not come along for a pizza and to test your general knowledge?